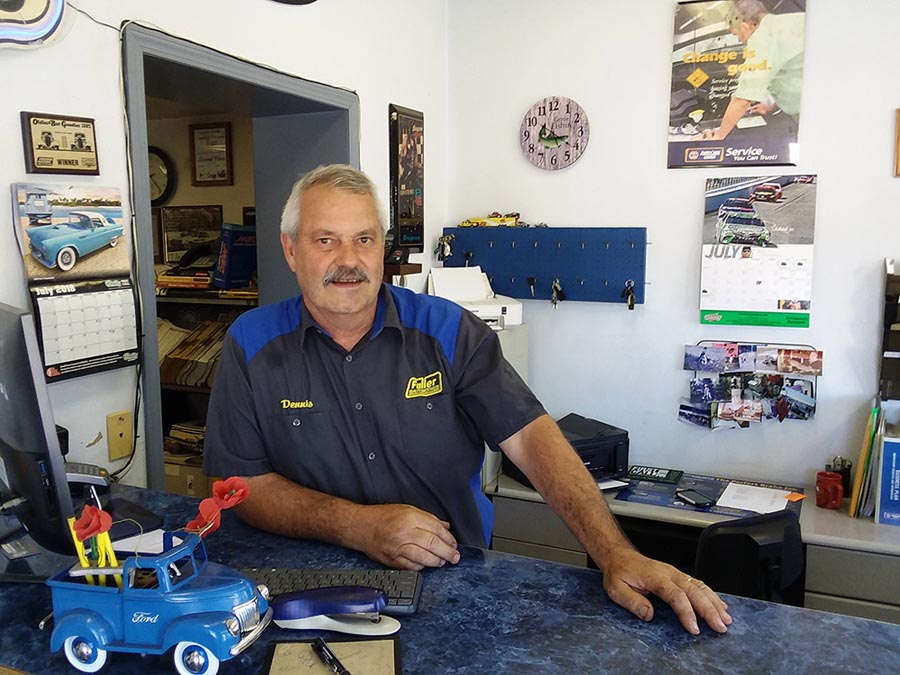 As long as I can remember I was interested in cars and how they worked, especially race cars. At the tender age of 12 my Father purchased me my first car [for $10.00 at the impound lot]. Over the next two years we rebuilt the carburetor, engine and then the transmission. But before it was drivable we also had to fix the lights, horn and wipers. The only thing that wasn't broken was the rear end. I soon took care of that and proceeded to learn how to repair broken rear differentials. After taking all the automotive classes in High School I could, I attended OIT in Klamath Falls for auto repair.
I returned home to La Grande and after working at the local NAPA auto parts store for about 3 years I opened Fuller's Automotive in 1980. My dream was always to race cars and drag racing seemed to fit my fancy. With the new business and not much money, it was about 1984 before I finally finished building my first drag car. It was all homemade, but to me it was the coolest thing ever. Over the years I upgraded cars a few times and they got faster and faster. In 1996 I built from the ground up a tube chassis 1997 Mustang that covered the ¼ mile in 7.2 seconds at 191 MPH. That car got quite a bunch of attention at the race track and I began building customer cars in 1998.
All total I built 10 cars and some of them are still out there racing today. In 2002 it was time to spend some of my life doing other things and after winning enough things and finally a local track championship, I decided it was time to quit. I have no regrets about spending all that time and money racing as it has taught me many life lessons, many I can apply to my auto repair business. Making cars faster, first requires that you know how they work and I still to this day have a never ending thirst for that.